How Hard Is It To Get Into The NBA? (The Truth)
Many people dream of playing in the NBA, but the reality is that it is tough to make it into the league. Only a limited number of spots are available, and the competition is extremely fierce. Most players who try to make it into the NBA will never succeed. However, if you have the talent and the drive, it is possible to achieve your dream!
It is tough to make the NBA! Around 450 million people play basketball worldwide, which is a lot! Only 4,511 are given a spot on one of 347 Division 1 college teams. Out of these 4,511, only about 60 are drafted. In any given year, teams have 15 players max on their roster.
You need to work hard to get closer to your goal. The following article will go over some things you can do to improve your skillset and become more prepared for the challenges ahead. Read on to learn more!
Can Anyone Tryout For The NBA?
Can anyone try out for the NBA? The answer may surprise you. While the NBA does have a draft, there is also a process called "undrafted free agency," where players who were not selected in the draft can still sign with an NBA team.
You must be 19 and older. No player may sign with the NBA if they are under the age of 19 years. Players who have played college basketball for at least one year are eligible for the NBA draft. Such players are usually called "one-and-done players". This has been informally called the one-and-done rule.
What Is An Undrafted Free Agency?
Undrafted free agency (UFAs) are players who were not drafted into the NBA but still want to try their hand at playing professional basketball. The league holds a UFA draft every year in which teams can pick from a pool of these players, but they're not required to do so.
Players who have passed through an entire draft, which usually entails several rounds, without being selected by any of the league's teams, are called unrestricted free agents. These players are identified simply as undrafted free agents (UDFA) or undrafted sportspersons. They are free to sign with any team they choose.
Many undrafted players sign free-agent contracts with NBA teams. Others will head to the G League or even start playing overseas.
Do Undrafted Players Get Paid?
It's a common question among NBA fans: do undrafted players get paid? The answer is a bit complicated. While undrafted players are not guaranteed a spot on an NBA roster, they are often signed to "Summer League" or "Training Camp" contracts. These contracts are not guaranteed, but they do provide some financial compensation.
The G League is the NBA's official minor league, and players receive a salary for their work. However, it should be noted that the salary is not very high, and many players must find additional employment while playing in the G League. In addition, many undrafted players end up signing with NBA G League teams.
How Much Is An NBA tryout?
The cost of an NBA tryout can vary depending on a few factors. For example, if you are invited to try out for an NBA team, the team will usually cover your travel and accommodation expenses. However, if you are not invited and try out anyway, you will have to cover your own costs.
In addition, other costs associated with trying out for an NBA team are not financial. For example, if you want to be on the same court as Lebron James, you will have to work hard and be willing to take criticism from someone who has been there before. To become an NBA player, you must also have great desire and determination.
The league hosts a National Tryout once a year. Participants must be sure to fill out an application form and, in addition, make a $500 online payment. Keep in mind that this event is limited to 200 players.
How Do NBA Players Get Picked?
The NBA draft is an annual event in which the 30 National Basketball Association (NBA) teams select players who have never played in the NBA before. The draft is held in June, after the end of the NBA regular season. Players drafted into the NBA are not allowed to play in any other professional basketball league in the United States unless their NBA team releases them.
Draft orders are determined by a lottery held among the teams that did not make the playoffs in the previous season. The team with the worst record receives the highest chance of winning the lottery, with each subsequent team receiving a lower chance than its predecessor.
The Los Angeles Lakers have had the most lottery wins (22), followed by the Philadelphia 76ers (19) and Orlando Magic (14).
Are You Allowed To Join The NBA Without Going To College?
It's a common question among basketball fans: can you play in the NBA without going to college? The answer is yes, but it's not easy. Only a handful of players have been able to make the jump from high school to the professional ranks, and most of them have been superstars.
Lebron James, Kobe Bryant, and Kevin Garnett decided to join the NBA straight after high school. So, if you're dreaming of playing in the NBA one day, you don't necessarily need to go to college. But it will be a challenging road.
What Do NBA Scouts Look For?
When it comes to the NBA, scouts are looking for more than just raw talent. They want physically gifted players to have a high basketball IQ and play well within a team system. In short, they are looking for the total package. Of course, there is no one-size-fits-all scouting report.
Each team has specific needs and wants and will look for something slightly different in each player. However, some common traits that NBA scouts look for when evaluating potential prospects.
These traits include height, vertical leap, lateral quickness and speed, ball-handling ability, strength, IQ, offensive and defensive. These things can be measured through drills and exercises, watching game tapes, and reading scouting reports before, during, and after the event.
So, scouts know precisely what they are looking for in a player!
Does The NBA Hold Open Tryouts?
Unfortunately, the National Basketball Association does not hold open tryouts due to the sheer interest in this sport. NBA team will not be able to handle the influx of participants, including athletes who wish to try out for the team.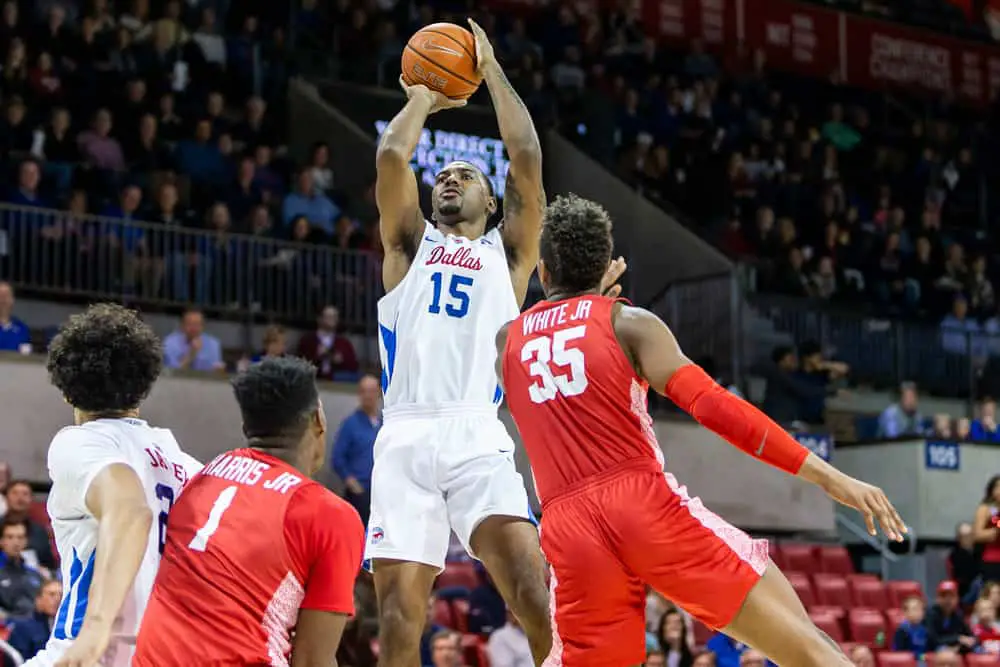 Conclusion
The NBA is very popular among young and old supporters. Though it is difficult to join the NBA, you might be lucky with hard work and dedication. If you play college basketball, always be on the lookout for an NBA scout so that you can perform at your ultimate best. 
References