How Much Do NFL Field Goal Holders Make? (Find Out Here)
Editorial credit: Jamie Lamor Thompson / Shutterstock.com
How much NFL field goal holders make is an interesting question to ask. It may first seem like holders have the most straightforward job out there, as it looks like all they have to do is not fumble the ball from the snap.
All the NFL field goal holders for the 2022/23 season were punters. Their average annual salary went from $705,000 to $3,675,000. Their mean average annual earnings were $1,840,308.59. Backup QBs that double as holders can make anywhere from $600,000 to $12 million. Holders are a specialty position.
It's normal to think that all NFL holder is only there for catching and setting up the ball for the kicker during field goals and extra points. It's in the name. In actuality, a holder's position is usually held by a player who wears more than one hat. Holders earn differently according to the position they back up or play.
Who Can Be An NFL Field Goal Holder?
Every position on the NFL roster counts as a valuable and coveted spot. As such, players usually double as field goal holders from their other roles on the team.
Nothing is ever really guaranteed on the football field. Teams would generally choose a holder that could effortlessly assume the quarterback role in plays coming off a bad snap when possible.
Because of this situation, a backup quarterback may double as a holder so they can assume their primary role. Primarily, holders need steady hands for precision and intense concentration for mere moments, making quarterbacks the ideal candidate.
As part of the special teams, holders can also be the punter or backup wide receiver.
Born from a shadow of triviality, holders didn't need the physical talent that players in skill positions possessed and could have less intimidating builds than linemen.
You'll see that, in most cases, holders are punters. They only need accuracy and a powerful leg.
The reason for doubling a member of the specialty teams for a second specialty position is that QBs are an essential element of the game. Deciding to split their attention can be a difficult decision.
It's easier for a talented punter to double as a holder than a secondary quarterback or wide receiver.
These two positions are literary there to back up their primary position at the drop of a whistle, and it probably helps to keep them in that mindset.
You first need to remember that it's rare to have a holder being paid for just that purpose in the special teams. Holders are either existing members of the special teams, punters, or as backups for the offensive line, QBs, and wide receivers.
Although a punt is an offensive play, a single, solid punt can send the ball and the opposing team back some game-changing number of yards.
There have been rare cases where a player continued to be a holder for a while, even when they became part of the starting line.
In the 2006 season, Dallas Cowboy's Tony Romo went from being a backup quarterback and holder to a starter and holder. The arrangement lasted only a short time that season because of a bungle in the playoffs.
Such a situation would be an outlier and greatly increase the amount a field goal holder makes.
How Much Do NFL Field Goal Holders Make?
As important as they are, specialty positions are often not seen for the value they add and earn at the bottom of the food chain. Special teams' current average earnings are reportedly $2.775 million.
The NFL values and pays players according to the perceived importance of their positions.
Look at how much the backup QBs, WRs, and punters doubling as holders make. This will help with a more illuminative picture of an NFL holder's earnings because players generally earn more for being a punter, QB, or wide receiver than an NFL field goal holder.
How Much Do NFL Punters Playing as Holders Make?
Punters have the ball-catching experience needed for this position and are the most likely candidates. The mean average annual salary for punters that double as holders is currently $1,840,308.59.
All the holders for the 2022/23 season were punters, and this table ranks these players according to their average annual salary.
| Player | '22/23 NFL Team | Avg. Annual Salary |
| --- | --- | --- |
| Michael Dickson | Seattle Seahawks | $3,675,000 |
| Jack Fox | Detroit Lions | $3,516,250 |
| Tress Way | Washington Commanders | $3,412,500 |
| Jake Bailey | New England Patriots | $3,046,333 |
| Logan Cooke | Jacksonville Jaguars | $3,000,000 |
| AJ Cole | Las Vegas Raiders | $3,000,000 |
| Bryan Anger | Dallas Cowboys | $3,000,000 |
| Rigoberto Sanchez | Indianapolis Colts | $2,900,000 |
| Mitch Wishnowsky | San Francisco 49ers | $2,800,000 |
| Cameron Johnston | Houston Texas | $2,666,667 |
| Johnny Hekker | Carolina Panthers | $2,540,000 |
| Pat O'Donnell | Green Bay Packers | $2,000,000 |
| Corey Bojorquez | Cleveland Browns | $1,690,000 |
| Bradley Pinion | Atlanta Falcons | $1,500,000 |
| Andy Lee | Arizona Cardinals | $1,500,000 |
| Sam Martin | Buffalo Bills | $1,272,500 |
| Thomas Morstead | Miami Dolphins | $1,272,500 |
| 2nd Brett Kern | Philadelphia Eagles | $1,120,000 |
| Jordan Stout | Baltimore Ravens | $1,089,459 |
| Jake Camarda | Tampa Bay Buccaneers | $1,085,080 |
| Jamie Gillan | New York Giants | $1,065,000 |
| 2nd Michael Palardy | New England Patriots | $1,035,000 |
| 2nd Matt Haack | Indianapolis Colts | $1,035,000 |
| Riley Dixon | Los Angeles Rams | $1,035,000 |
| JK Scott | Las Vegas Chargers | $965,000 |
| Trenton Gill | Chicago Bears | $934,252 |
| Pressley Harvin III | Pittsburgh Steelers | $890,184 |
| Braden Mann | New York Jets | $868,025 |
| Ryan Stonehouse | Tennessee Titans | $856,667 |
| Ryan Wright | Minnesota Vikings | $855,000 |
| Arryn Siposs | Philadelphia Eagles | $845,000 |
| 2nd Nolan Cooney | Arizona Cardinals | $787,500 |
| Corliss Waitman | Denver Broncos | $764,667 |
| Tommy Townsend | Kansas City Chiefs | $764,167 |
| Blake Gillikin | New Orleans Saints | $762,167 |
| 2nd Julian Diaz | Las Vegas Raiders | $750,000 |
| Drue Chrisman | Cincinnati Bengals | $705,000 |
Copying and pasting any of the names in the table on Spotrac will show you the player's complete contract details.
Looking at the base salary for each year the player has been active should give you a more should provide a more precise representation. 
Tracing back the punter's earnings over a couple of years, you should see that many of the top earners started with average annual wages of around $700,000 to $780,000.
Earnings start to jump from the third to the fifth season of playing. After that, they plateau under the $4,000,000 mark.
As you've seen, not a single holder is made more than $4 million, and there isn't one projected to breach that in the upcoming season.
The same fortune doesn't easily find other holders lower on the list. They start with annual earnings in the $450,000 mark and continue progressing slower than their higher-ranked counterparts.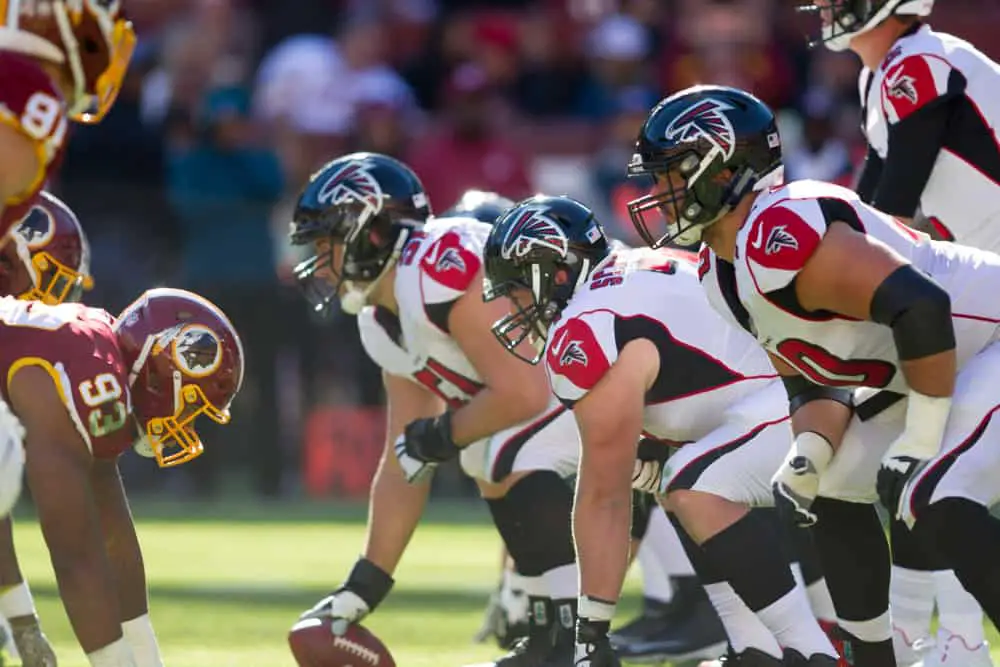 How Much Do Backup Wide Receivers Playing as Holders Make?
Wide receivers doubling as holders seemingly earn around the same as punters but with a higher annual earnings threshold. They can annually earn anywhere from around $450,000 to over $4,000,000.
Although a holder that's a backup wide receiver still earns more than a long snapper, they often walk away with the least bank compared to a QB or punter.
How Much Do NFL Backup Quarterbacks Make?
Second QBs typically earn the most when placed in a holder specialty position. Backup QBs can annually make around $600,000 to regions of $12 million.
But backup quarterbacks are far more valuable and don't ordinarily get allocated as the team's holder if there's a punter with sufficient skill and experience.
Conclusion
An NFL field goal holder's earnings aren't set in stone. Their earnings range from about $450,000 to $3,600,000. A holder's profits are tied to their position or specialty position. Punters are often the ideal choice for holders as they have the talent necessary for both jobs and are already part of the special teams. Holders that are QBs have the potential to earn more than punters doubling as holders.
References